5 WAYS TO CLEAN YOUR DISHWASHER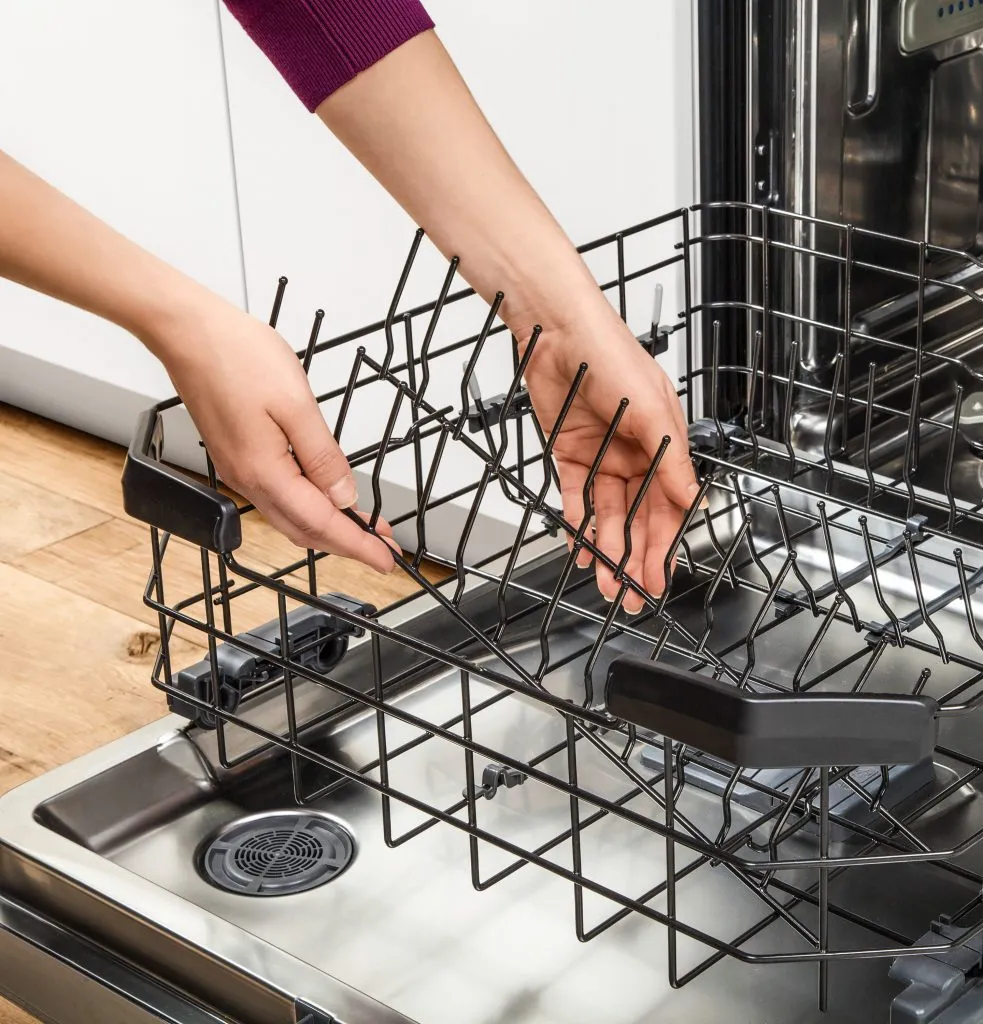 We all know of what great help a dishwasher can be, but just because the dishwasher cleans your dishes, doesn't mean that you shouldn't clean the dishwasher…

It seems contradictory to have to clean an appliance which cleans other things, it is, however, important to give your dishwasher a proper clean every month or so to ensure long-lasting performance. Think about it, all that leftover food and food particles getting into every corner and sticking to the filter, the grease build up along with soap scum accumulating on the inside of your machine, enough to make me want to go clean my dishwasher right this moment!

But fear not! Here are 5 Ways which you can clean your dishwasher and it won't take you a whole day to do it.

Remove leftover food

I was always taught that when you clean you work from the inside out. So first open your dishwasher and remove the upper and bottom rack. Then you should take a paper towel and remove all leftover food that may have been laying under the bottom rack for a while.

Don't forget to look under the lower spray arm for any food debris.

Vinegar wash

Contrary to the myth that vinegar is the best cleaning agent, vinegar is not effective at removing dirt, but Vinegar is effective at removing microbial bacteria which is why vinegar is seen as a natural disinfectant.

Vinegar is the most cost-effective agent that you will find in your household, so if you don't have vinegar in your house, add it to your shopping list, I guarantee you that it would be a beneficial purchase.

Put the two racks back in the dishwasher and pour white vinegar in a cup that is dishwasher safe, then put one cup of vinegar in the dishwasher and run one full cycle, preferably the highest temperature cycle, that is between 120 and 125 degrees, in order to remove all the germs.

Baking soda wash

once the vinegar cycle is completed, take out the cup and remove the button rack and sprinkle some baking soda over the drain of the dishwasher.

Baking Soda is a pure and natural product that is non-toxic hence you can use it in food, so it can also be found in your household.

Baking Soda is a cleaning agent because it is a mild alkali and can dissolve dirt and grease easily.

Once you sprinkled the baking soda over the bottom of the dishwasher, set the dishwasher to complete another cycle with the highest temperature.

Optional rinse

After the baking soda process is completed you have a choice as to whether you want to rinse your dishwasher one last time but it is not necessary unless there is still baking soda in the dishwasher.

Last but not least
Once have cleaned the interior of your dishwasher, all you have to do it just clean the exterior of your dishwasher, which is an easy job.
All you have to do is take a wet cloth, a little baking soda and water and you can just wipe the exterior of your dishwasher.

Don't forget to open the dishwasher in order to wipe the top and the sides of the dishwasher.

Over time dirt can accumulate around the rubber part of the door so you can also take a toothbrush, dip it in hot water to clean between the grooves of the rubber seals including hinges.

These few steps should help you to clean your dishwasher. While you waiting for the cycles to complete you can clean the rest of your kitchen or you can go and rest or spend time with your family while your dishwasher will literally clean itself.

So, you have a few items to add to your shopping list if it's not on your list yet.

Happy cleaning!