A SOUTH AFRICAN BUYER'S GUIDE TO WASHING MACHINES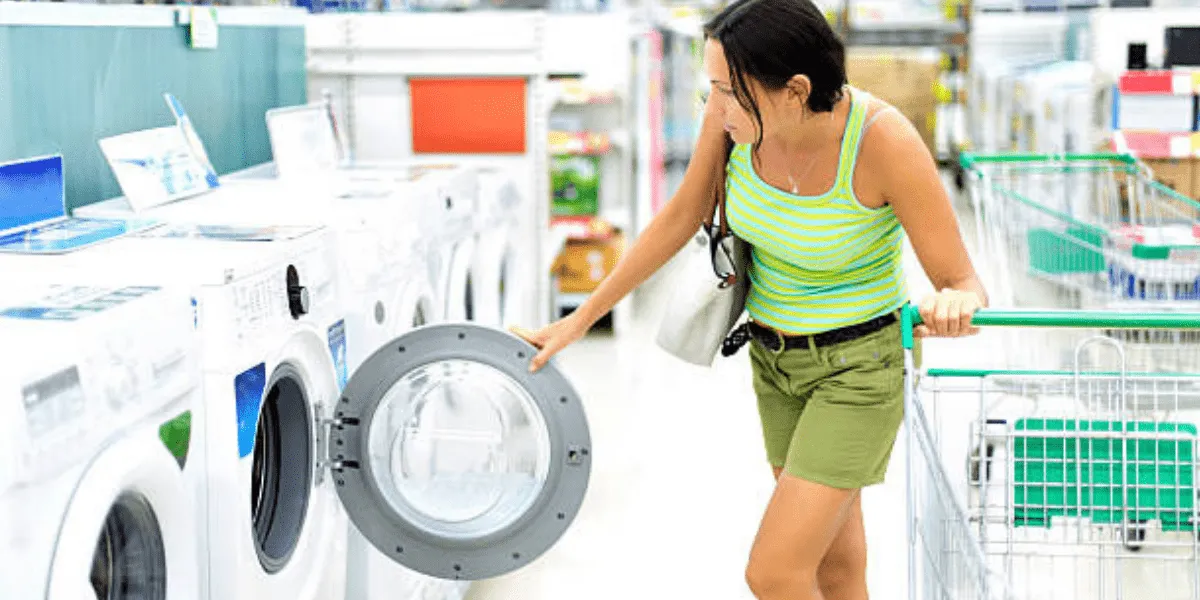 If you've moved into your own place or you're in the market for a new washing machine after your old one packed up, fear not, we have come up with a few tips to make sure that you buy the perfect washing machine that will suit your household needs.

Living in the 21st century, you have the option to dropping off your laundry at a laundromat, but in the long run, it will be cheaper to buy your own washing machine.

However, buying a washing machine is not as simple as just choosing any washing machine, paying at the till and you are sorted. You first need to consider more than just your budget, you need to consider your current household situation and a few other factors as well.

To help ensure you make the right choice when purchasing the ideal washing machine, here are a few tips to consider:
First things first: What type of washing machine would you like?

In case you didn't know, there are mainly two types of washing machines that you can choose from, namely;

A front loader is very energy efficient washing machine because it uses less water in the wash cycle. Another benefit of a front loader is that if your space is limited, you can place the washer on top of the dryer or vice versa.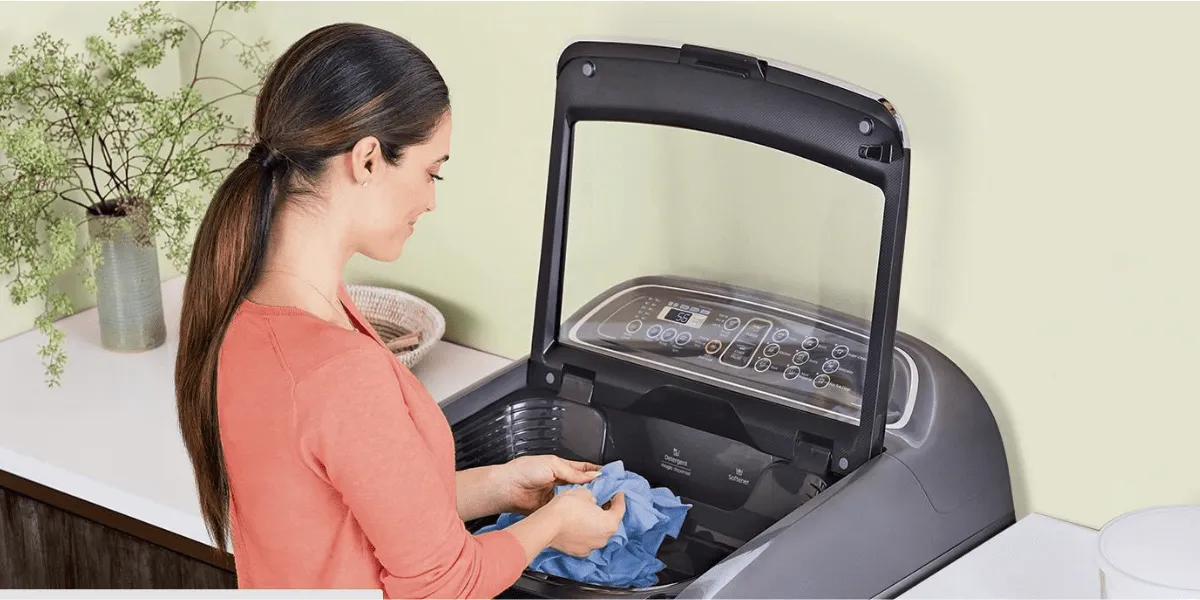 When it comes to loading laundry into the top loader, you load your laundry from the top of the washing machine, which is a benefit, because you do not have to hurt your back by bending to put washing into the machine. In addition, it's not easily accessible to toddlers.
Another benefit of top loaders is that they are cheaper than front loaders.
The top loader has two models, namely:
With agitator; an agitator is a central pole which is in the middle of the drum, which can result in the washing machine 'shaking' more than a normal washing machine but your garments will come out clean and stain free.
Without agitator; which is known as high-efficiency (HE) washing machine. Top loaders without an agitator can accommodate larger loads and your clothes will not come out tangled around the agitator.
Another type of washing machine which is not very common, but it is available on our website is a
washer and dryer.
A washer-dryer combines the power of a washing machine and a sensor drying of a tumble dryer in one machine.
Size up the area
When going to purchase a washing machine, it is important to keep in mind the size of the washing machine, because you don't want to be stuck in a situation where you have bought a washing machine it does not fit through the doors of your house.
Luckily, on our website, you are able to see the dimensions of all the washing machines so that before you purchase, you can make sure the machine fits the requirement of your home.
The larger the capacity or load size, the wider the washing machine will be, we will go more in-depth on load sizes of a washing machine in the next segment.
Load size of washing machine
When purchasing a washing machine, you ideally only want to do washing once a week, so you need to take into consideration the number of people in your family.
The larger the load size, the less often you have to do washing, in other words, if you take a washing machine with a large capacity, you would only have to do washing once a week, or you can do it twice or thrice a month, in addition, you will be saving water and energy as well.
For example, if you are a family of four, you can purchase a 7-9kg which has enough space for washing your families weekly washing.
If you are single and living on your own, have a roommate or if you are a newlywed couple who have just moved into their first house together, you can go for a 6kg washing machine, such as the
Defy 6kg Manhattan Grey Front Loader Washing Machine DAW382
, which will allow you to wash 4-6 outfits or 4-6 towels per cycle.
If you are a family of four or you are a parent of three, you should go for a 7-9kg washing machine, such as the Samsung 7kg Metallic Front Loader Washing Machine WW70J4263GS, which will allow you to wash 7-8 outfits or 7-8 towels per cycle.
If you are a family of four and have been blessed with another child or two, your parents or in-laws are staying with you, or you often have guests over a period of time, you should go for a 9kg or more washing machine, such as the
Defy 10kg Front Loader Washing Machine DAW387
, which will allow you to wash more than 9 outfits or more than 9 towels per cycle.
Spin speed of washing machines
Your washing machine's 'spin speed' is basically how many times the drum spins round in a minute. The speeds are given in rotations per minute or 'rpm', and most washing machines have spin speeds that will go from as little as 600rpm up to 1600rpm.
The faster the spin speed is, the more dryer the clothes will come out because the faster spin speed extracts more moisture which is perfect for items such as your jeans which take longer to get dry.
But the faster rpm the more water will be out of clothes and in addition, the more creases will be on your clothes.
Noise level
Most washing machines have a noise output that ranges from 45dbA to 61dBa during the wash cycle and it is higher during the spin cycle, especially if you have guests over or you don't want to wake up the rest of your household. Take for instance this
Bosch 9kg Front Loader Washing Machine WAT2848XZA
with a noise level of 49 dBA for washing and 75dBA for spinning.
Take note: The faster a washing machine's spin speed, the more the washer will vibrate and the noisier it will sound during the spin cycle.
Energy efficiency and water saving washing machine
With global warming and climate change which our country is facing in the 21st century, we need to do our bit to save energy, reduce energy consumption and water where we can.
Ideally, you would want to buy a washing with an A+++ rating but they can be quite pricey so an alternative is one with an A++ or A+ rating which is less pricey and is still energy efficient too. Energy efficiency rating is displayed on the washing machine, take note of this when you purchase your new washing machine.
When it comes to saving water, you would ideally want to purchase a washing machine which has a low water consumption such as the
Grundig 8kg Front Loader Washing Machine GWN 48430 SC
which has a low water consumption of 45L per load.
Features such as Active Water technology, in the
Bosch 9kg Front Loader Washing Machine WAT2848XZA
, adapts water consumption to the relevant load size. in addition it saves water by using an automatic load sensing function.
The future of washing machines is here
Whether we want to admit it or not, we are in the 21st century and we are slowly moving into a phase where everything can be operated in the palm of your hand. There are a few of our Samsung machines which allow you to operate and monitor your washing machine with a mobile app which can easily be installed on our android device such as the
Samsung 8kg Front Loader Washing Machine WW80J5555FX
.
Candy has also developed washing machines such as the
Candy 8kg Smart Front Loader Washing Machine CS1282DR3R/1-ZA
, which is equipped with Smart technology that allows it to interact with smartphones via the
Smart tech
app.
So, as you can see, buying a washing machine might not be as easy as you thought but with this buyer's guide, we are hoping it will help you to make a great decision on what washing machine you should buy.
Happy shopping!